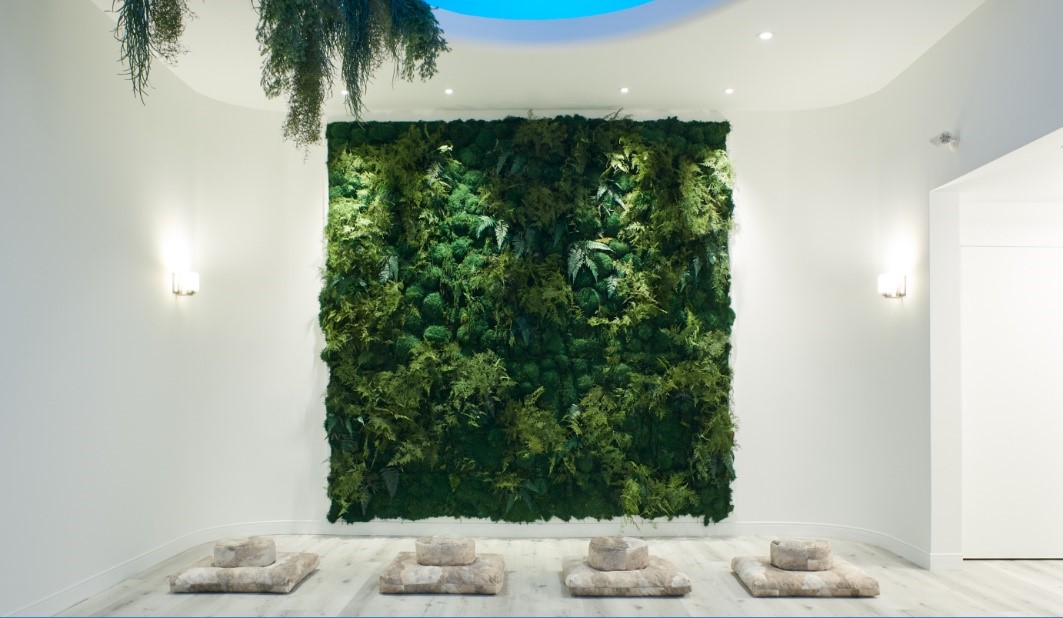 As many professionals can relate, demanding hours and stressful work environments can have long-lasting detrimental effects on employees. At times, it may be next to impossible to balance managing stress and 'penciling in time' for self-care on a day-to-day basis. To ensure our BSLLP employees are well equipped mentally and physically, we've added a Health and Wellness Series to our continuing education tool kit.
In November 2021, our focus was promoting a positive work-life balance and working environment. Dr. Kyle Kotchie, chiropractor and owner of Innovative Corporate Wellness offered a 60-minute virtual interactive workshop focusing on custom ways to improve personal wellness including wellness in the new working environment (between home and office) and education on the "Hows and Whys of Wellness".
More recently on February 15, 2022, Hoame Meditation Studio (pictured above) guided us through a virtual basic class that introduced the core essentials of a meditation practice. We learned different postures and breathing techniques which are great for beginners or practiced meditators looking to brush up on their knowledge. This class introduced the importance of utilizing the tools of mindfulness, breathing and mediation to combat tiring and stressful days, something all of legal staff can benefit from.
Start making wellness top on your list by implementing small regular additions to your daily routine:
implementing mindfulness and breath
checking in on your posture and ergonomics at your desk
incorporating movement, healthy nutritional habits and drinking water
ensuring to give your body adequate rest
gratitude check-ins
Stay tuned for our third installment of the Health and Wellness Series later this year!