Careers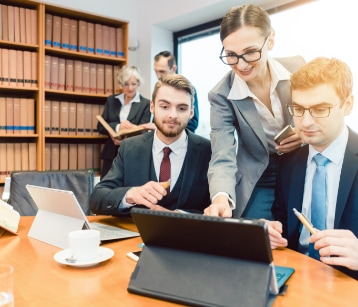 We are a mid-sized law firm located in the financial district practicing primarily in the area of insurance defence litigation. Our lawyers are personable, hard-working and committed to providing exceptional service to our valued clients. They possess a solid grasp of the law as well as superior organizational, analytical, interpersonal and communication skills.
We are looking for 2 dynamic lawyers with 3 to 8 years of experience in insurance defence who will be able to hit the ground running and assume carriage of files immediately. The ideal candidates will possess all of the skills that will be necessary for success and longevity in private practice.
We offer an excellent compensation and benefits package with opportunities for partnership. When not in the midst of a pandemic lockdown, we enjoy a very collegial office environment.
Please submit your CV to Pamela Briggs at [email protected]. We thank all applicants however only candidates selected for an interview will be contacted.